McDonald's Multichannel Vision and Strategy
Year: 2010
Helping a quick service restaurant visualize the value of digital multichannel on a global scale.
But why would I want to buy burgers online? This was my first question when working with McDonald's corporation on defining a vision for multichannel at a global scale.
In working with stakeholders across the globe the answer became clear - because it makes your life and McDonald's experience easier and more informed. We sit on the frontier of multichannel experiences in the US, but around the world digital experiences are booming. It's not about marketing or commerce. It's about how the two can come together to make something as simple as ordering a burger a better experience.
Using design scenarios and journey creation I told a series of stories around nutrition, group ordering, company transparency and community – made better by focusing across multiple digital touch points all rooted in the physical in-store experience.
Role
• Experience Design Lead
• Client Presentation
• Concept Creation
• Creative Direction
This work was completed while working as an Experience Design Associate Creative Director at Sapient.
Completed: 2010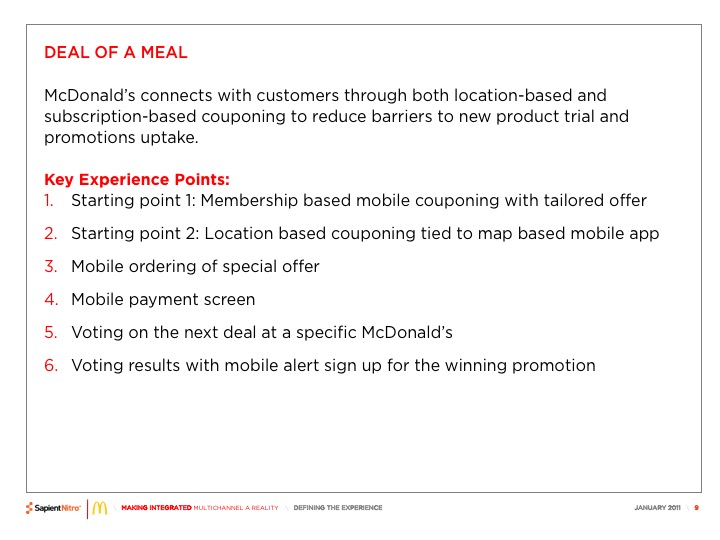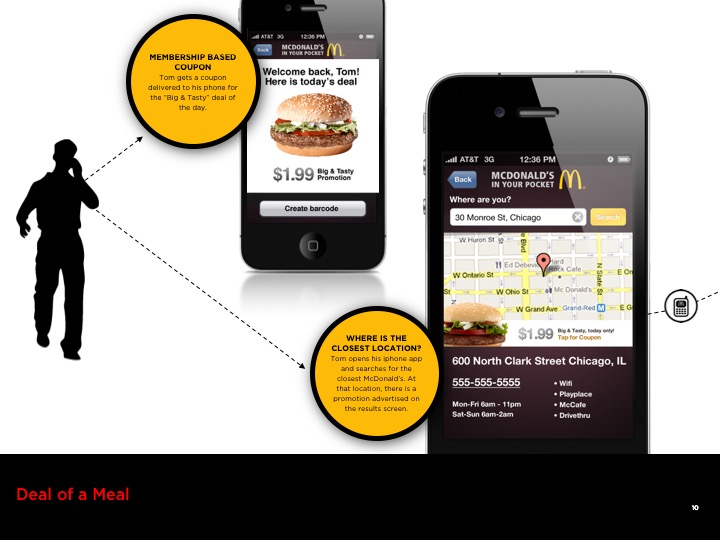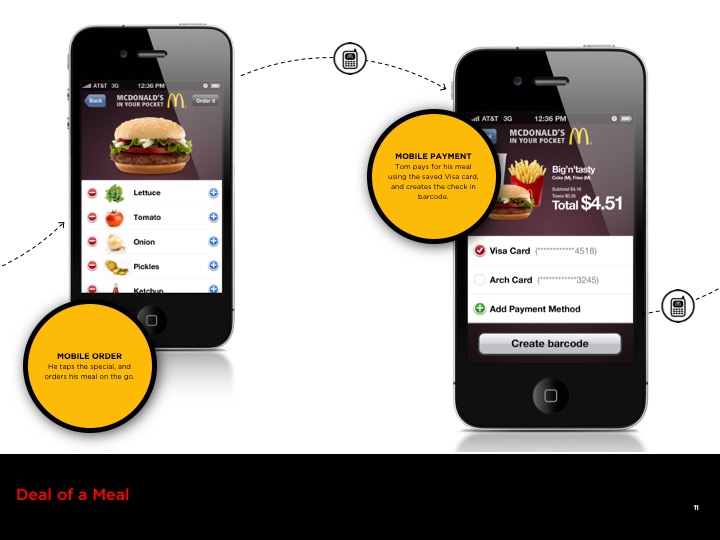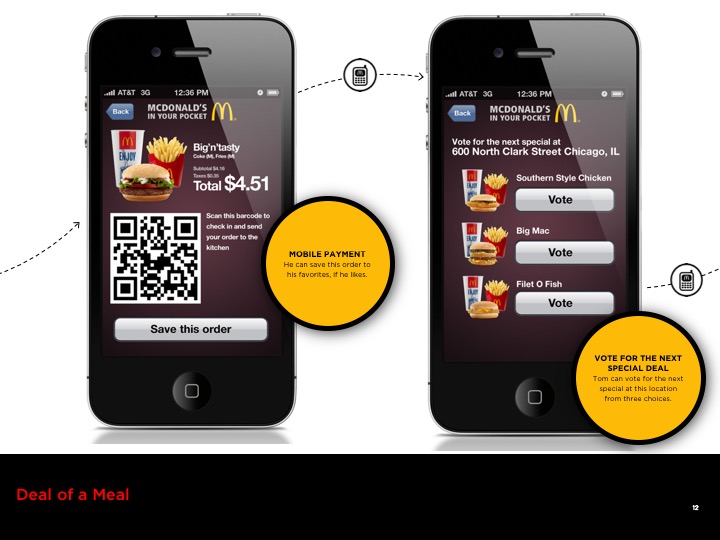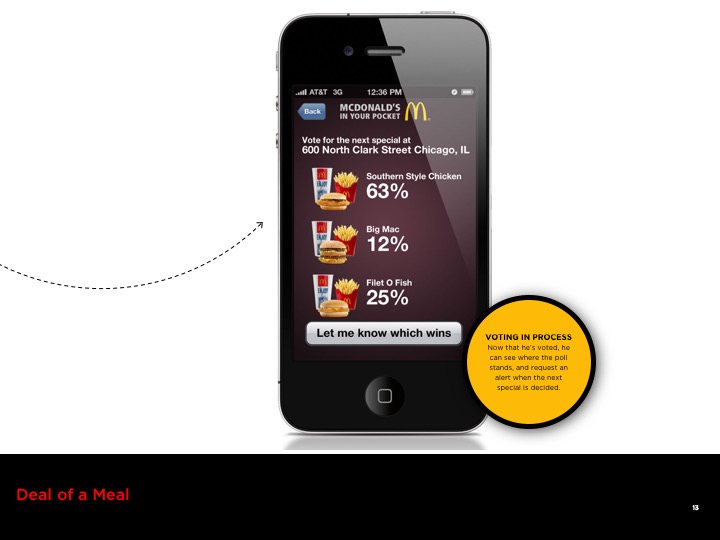 - Lessons Learned -
The best strategy and vision comes from the collaboration of design, tech and business, I learned the concept of the "three legged stool" on this project.

Research synthesis is best done as a team. Leaving the synthesis to just one leg of the stool won't lead to the richest results or most aligned strategy.

A strategy is only good if its actionable and visual. People don't read. Make it as real as possible via videos, journeys, stories and the like.